Sorry, I didn't mean to shout.
We had a nasty storm two nights ago that knocked out our internet. AND THEN IT NEVER CAME BACK! It was traumatic. Happily
Koren
(who is indeed a very cool friend) rescued the blog and posted for me.
So, I had a total of 5 qualifying entries (I'm sorry, Chelsea!) for the sock yarn giveaway. So, using a nifty-skifty random number generator (too lazy to dig out the dice) I arrived at an answer.
Koren, darling, you are our winner.
(Koren asked me last night, "Should I go ahead and post the sock yarn winner?" and I said... "Um, no....")
Now, truly funny thing about this is that I was totally planning on picking out one of the many nice sock yarns in my stash (or if parting with one was too dear, I'd run to the LYS and pick out one to give away, and then one for me, to ease the sting.)
But, I happen to have some
Lion Brand Magic Stripes
in my stash, and I know for a fact that Koren covets it...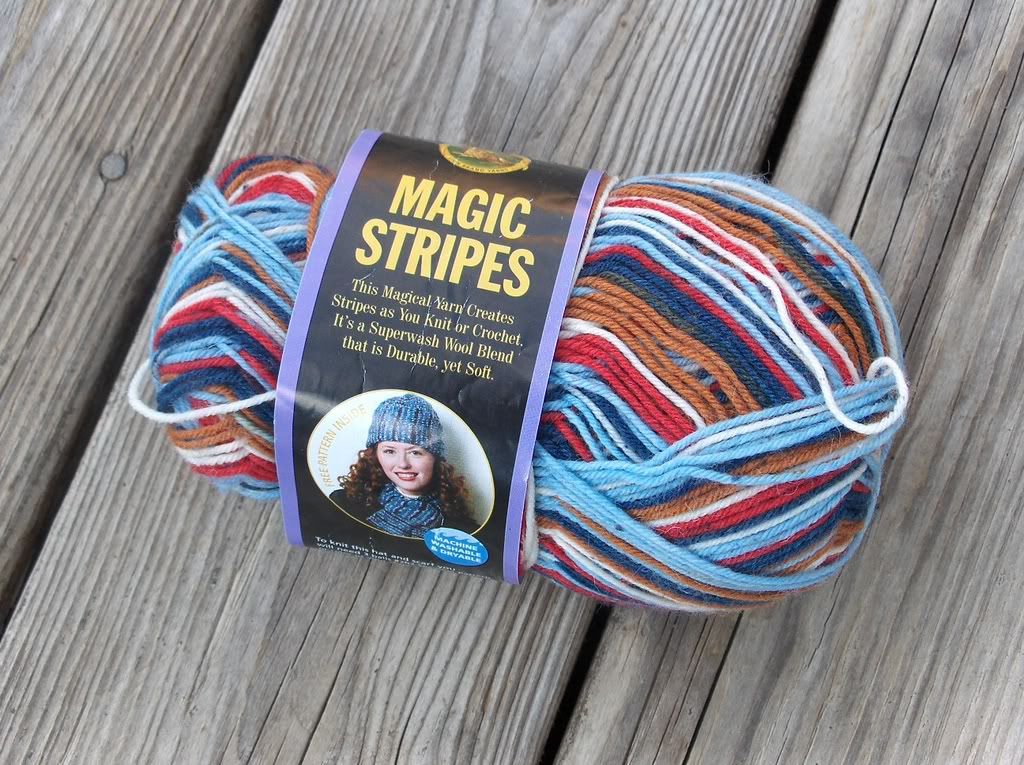 Call me, and we'll negotiate.
(P.S. I have two colorways -- but only a picture of one of them)