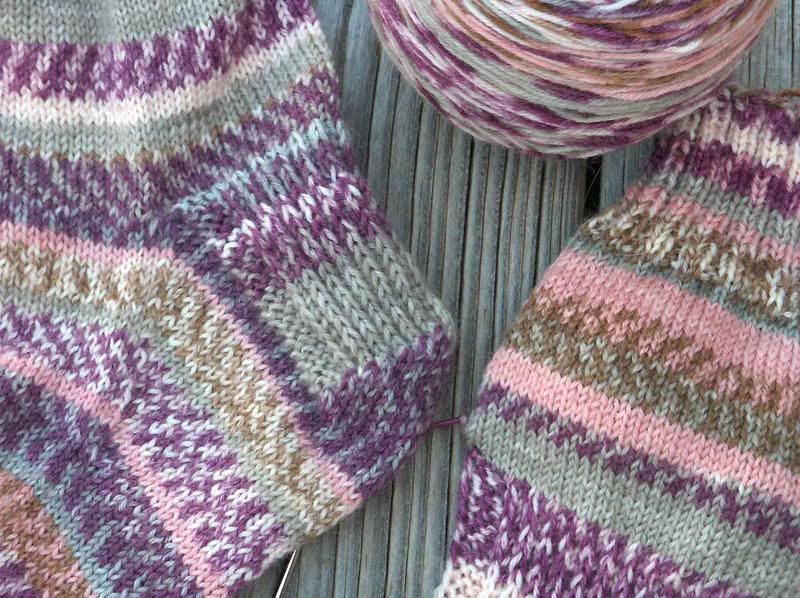 I like socks. Self-patterning pink and brown and purple and gray socks in particular. Today, these are my favorite (almost) socks. Not that they are almost my favorite, but rather that they are almost socks. I'm preparing to turn the heel on the second sock...just as soon as I get around to it.
See, I like socks. I like these socks. I really like wearing socks that I've knit.
So how come I haven't picked these socks up in two weeks?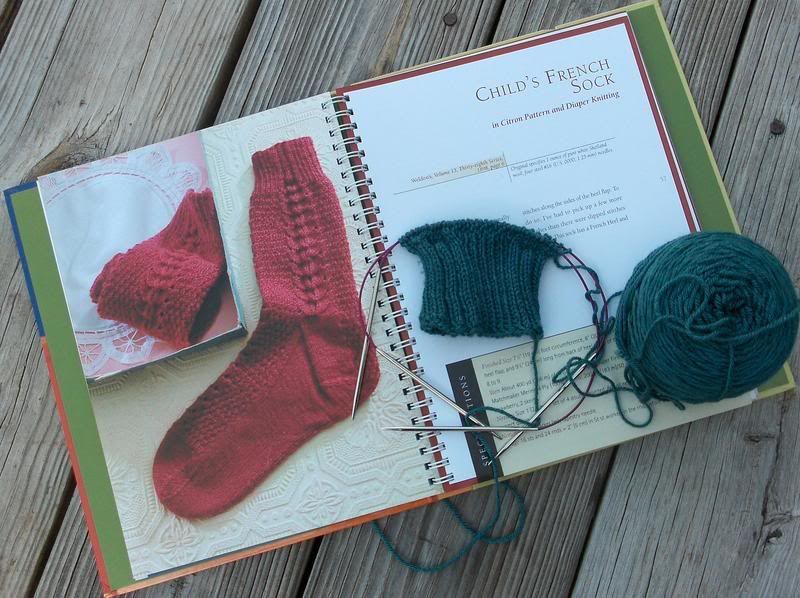 I have no idea.