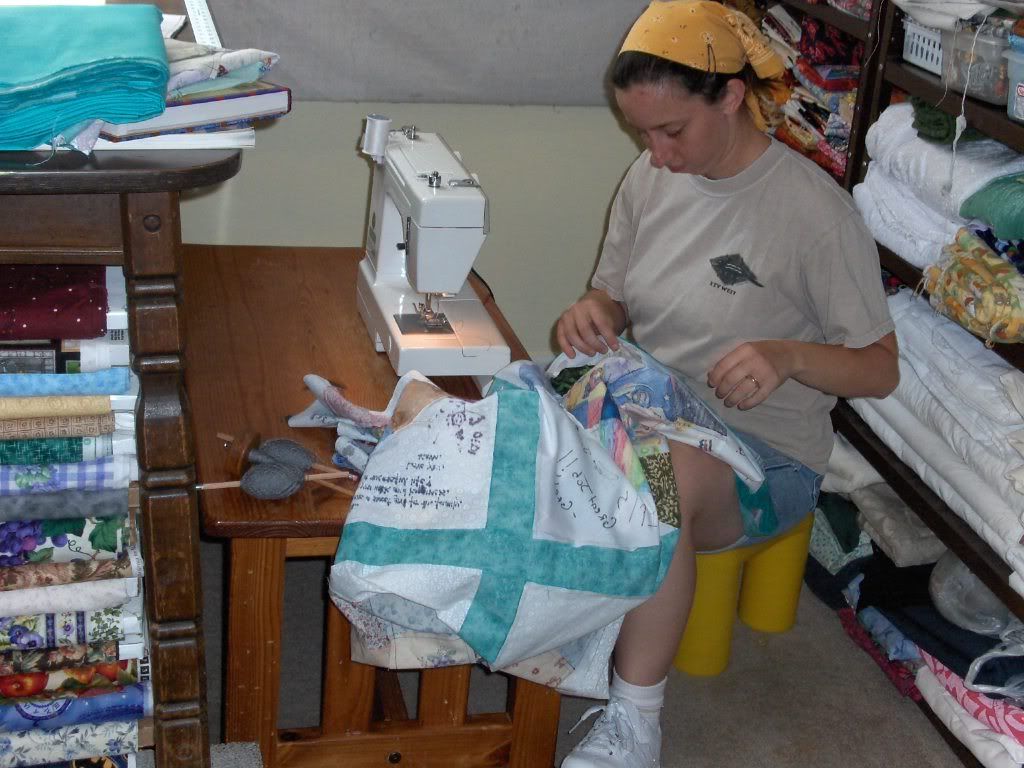 My local (and regional) crafting group,
Crafts of the Wise
(or CoW for short) has been working on a community quilt for our religious organization to raffle for a fundraiser. We started it two years ago, and I think its time to finish that bad-boy.
This post is not about that quilt.
Our friend the (blogless) Cindy decided that my niece Sarah needed a quilt for graduation. She put together some scrap blocks set on point and passed them out to Sarah's friends, family, teachers, ROTC peeps (do they still call them peeps?)....
Anyway,
Jess
and I each donated a block, and the three of us got together last week to start putting the top together. It wasn't quite finished yet by the time they left here, but a lot of good work got done, and dudes, we had fun. (The embroidery was done by Jess, by the way.)
There was a party for Sarah that I didn't get to go to (had to work) but I'm given to understand that she really liked it, and was amazed that so many people signed it without her finding out.
So, the moral of this story is: Cindy rocks, and crafting together is fun!