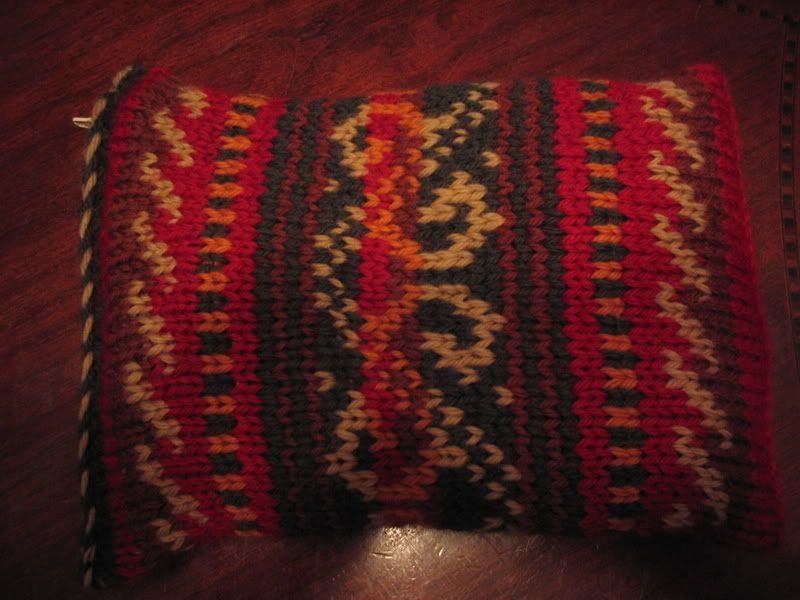 Seems like I mentioned that I made a Fair Isle dice bag a month or so back. I now have proof!
The pattern is taken from a bag in
Interweave Knits
from the 90s. I haven't got it in front of me, so I can't be more specific.
Its lined, and has a zipper. I used
Knitpicks'
Wool of the Andes. I highly recommend this site—I've loved everything I've ordered from them, and the prices are incredible.
Oh, and for the record, I rock.